Clarendon Children's home: then and now
For over a century, Clarendon provided residential foster care for children, family care and family support. In 2004 these services were closed and the property owned by Clarendon was sold. The funds resulting from its sale together with other monies derived from bequests and donations were amalgamated to create a Perpetual Fund.
The Perpetual Fund is now used to support children and families through programs initiated in local Anglican parishes in Tasmania.
Like to know more about Clarendon?
Please click through the brief history, below.
If you are a former resident of Clarendon and wish to talk to someone about your time there, please call us now:
1800 017 286
Or use the email form if you prefer.
The Clarendon story
From Cascades to New Town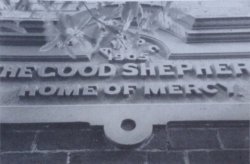 Clarendon began providing children and family services from 1890 when the Home of Mercy was established for single mothers. Its operation was a direct concern of Bishop Montgomery and his wife Maud, who was secretary of the Board of Management.
The Home of Mercy was first situated in New Town. By 1892 it was so successful it faced over crowding.
Home of Mercy at Cascades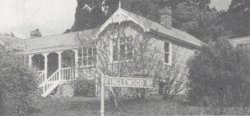 In 1897 the Home of Mercy moved to larger premises at the Cascades. But the committee felt especially designed, permanent buildings were needed to cope for single mothers and foster children.
A permanent home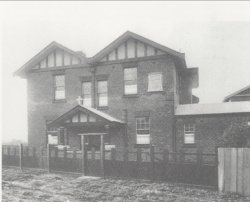 After occupying several temporary sites it moved in 1905 to a permanent Home of Mercy built at New Town. By 1923 a two-storey building had been erected next to the Home of Mercy and this was named Clarendon Children's Home.
On the hill above the beach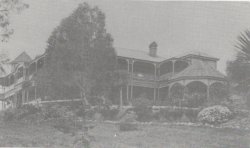 The Home enjoyed a settled period at New Town until in 1945 the Mt Royal Road property at Kingston Beach was purchased, with the children moving there in September of that year. By then Clarendon was operating a babies home (the Home of Mercy) and a children's home (Clarendon).
Cottages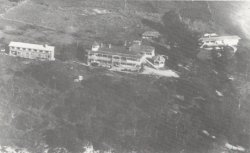 A cottage system was envisaged along with a small farm on 20 acres of land at Kingston Beach. Although cottages were established for babies and migrant children, the original dream of cottage homes under the care of a 'mother' did not eventuate until the 1970s when the Mt Royal Road building was demolished and new cottages built.
Clarendon eventually operated four cottage homes for the care of children and a foster care program. The children's cottage program provided long-term care for children in cottages as 'family-like' as possible. Clarendon sought to provide services developed appropriately to the needs of each child and family, services that although family-centred, were child-focused, with the interests of the child the primary concern.
Cottages, then early intervention

In 1980 a family care program began with the building of two houses to accommodate families with the aim of preventing family breakdown. A further house and a flat were added. The flat provided an opportunity for young people leaving the cottages to live independently.
In 1997 Clarendon was granted funds from the Sydney Myer and Ian Potter Trusts to operate a pilot intensive early intervention program named Reconnections. This proved successful in preventing family breakdown and children entering out-of-home care. Unfortunately the program ceased at the end of 1999 through lack of on-going funding.
Meeting a growing need in a different way
Throughout its more than a century of history, Clarendon relied on gifts, bequests and fund raising - with government funding meeting less than half of the costs.
Many women and men dedicated years or decades of their lives to caring for mothers and children at Clarendon.
From the beginning of 2004 there was an alarming rise in the number of children entering care in Tasmania. There was an increase in requests for the placement of young children (under 5) and frequent requests for the placement of groups of young siblings. These requests highlighted the lack of holistic early intervention programs to support vulnerable families.
The Board struggled with the dilemma of finding sufficient funding to support long-term children's placements and the need for preventative family support programs.
In response to this need the Clarendon Board closed the direct care programs and applied its assets to the creation of a Perpetual Fund that would provide grants to support agencies working with children and families. Distributions are now made, on application, to Anglican parishes in Tasmania, working 'on the ground' with families and children in need in their local area.
Previous
Next